Browse Items (16 total)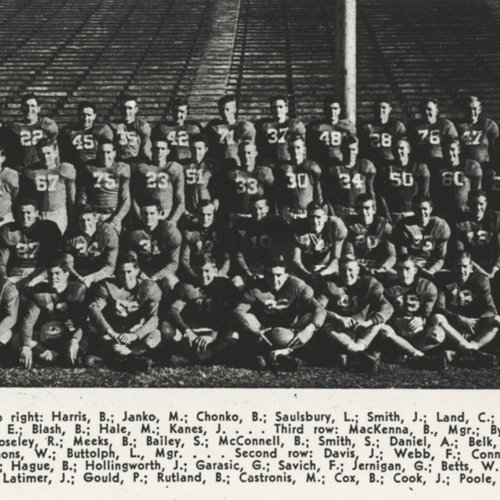 The powerful 1942 Bulldogs team ceased to exist as soon as the final gun sounded on the Rose Bowl. The 1943 team was made up of men waiting to be drafted, men classified as 4-F (undraftable), or men too young to join the military. Given the option at…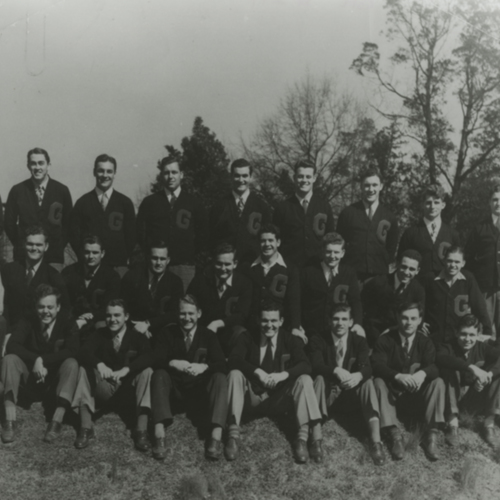 The 1942 Georgia Bulldogs were a deep and talented team, the culmination of the recruiting efforts of Coach Wally Butts since 1939. 1942 Heisman Trophy winner Frank Sinkwich ran behind a powerful line anchored by Walter Ruark. This team was a threat…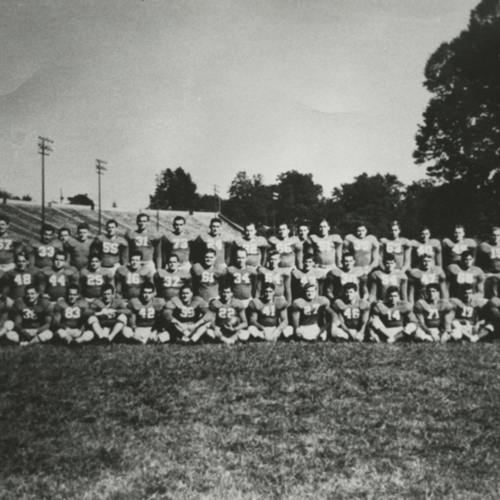 The 1941 Bulldogs had a season record of 9-1-1 (3-1-1 in the SEC). Wally Butts guided the team to the program's first-ever bowl game, defeating TCU 40-26 in the Orange Bowl. Frank Sinkwich set an Orange Bowl record with three touchdown passes and…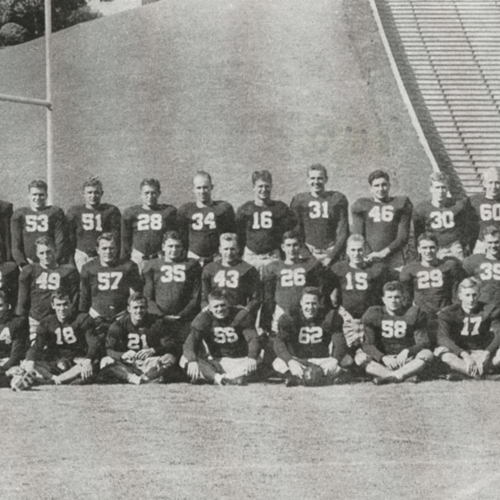 The 1940 Bulldogs went 5-4-1 (2-3-1 in the SEC) for the season.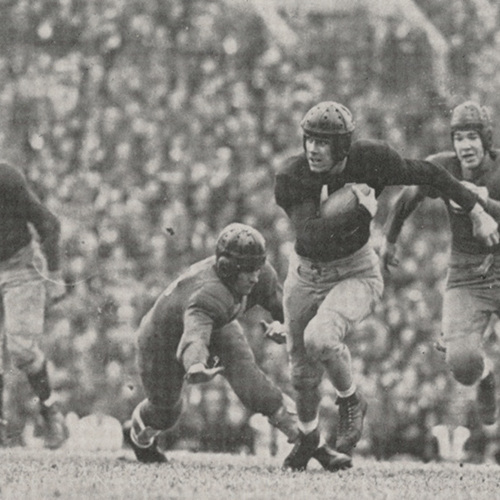 Frank Sinkwich runs the ball for the Georgia Bullpups against Georgia Tech Baby Jackets in the annual Thanksgiving Day match-up of the freshman teams from the two schools. As freshmen weren't eligible to play varsity football, freshman teams were a…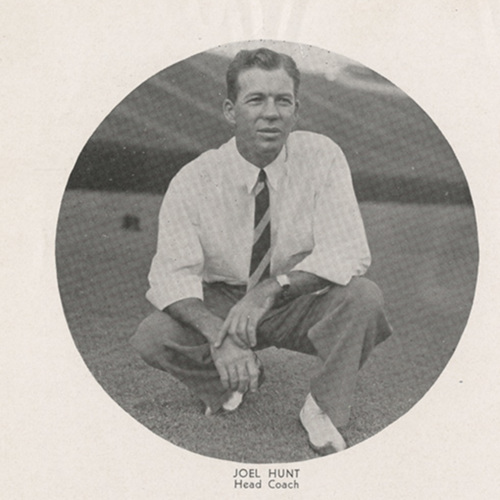 Joel Hunt coached at UGA for only one season, going 5-5-1 in 1938. He had no previous head coaching experience, having been an assistant at Texas A&M and LSU. After UGA, he was head coach for one season at Wyoming.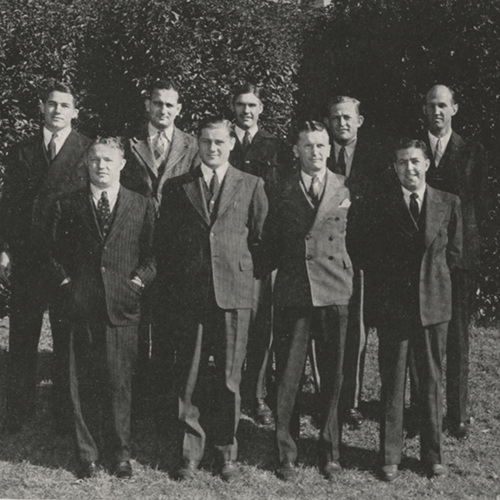 The 1939 Georgia Bulldogs coaching staff. Wally Butts was hired on the condition that he would be able to put together his own staff rather than to retain assistants already in place.

First row (l-r): Wallace Butts, Bill Hartman, Howell Hollis,…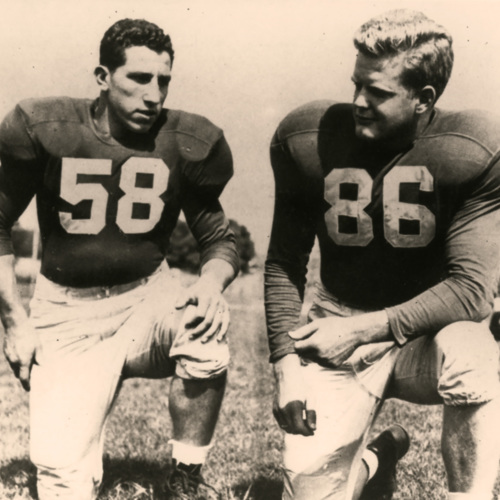 Merola was Captain of the 1950 team. Yelvington played five seasons with the New York Giants after college and a stint in the military.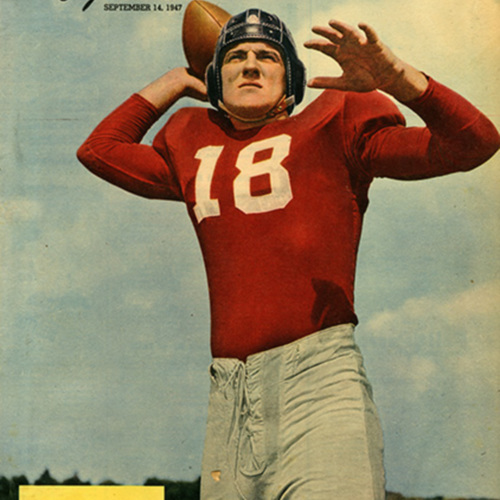 T-Formation quarterback John Rauch started every game (45 games total) for the Bulldogs between 1945 and 1948 and was the first player in NCAA history to start in four consecutive bowl games. Rauch was named All-SEC and All-American in his senior…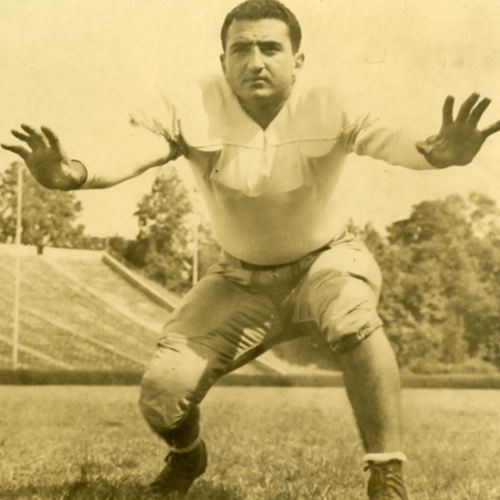 Mike Castronis was an All-SEC and All-American lineman during his playing days at Georgia. He returned to his alma mater after a period of coaching high school football. He would coach and serve the University in a variety of ways and became known…