Browse Items (20 total)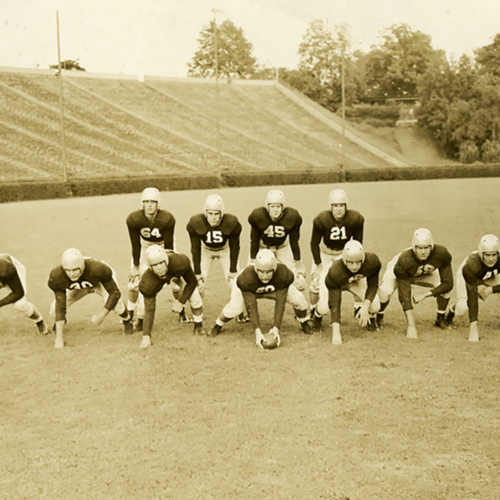 The 1942 Georgia Bulldogs football team posing in uniform in Sanford Stadium.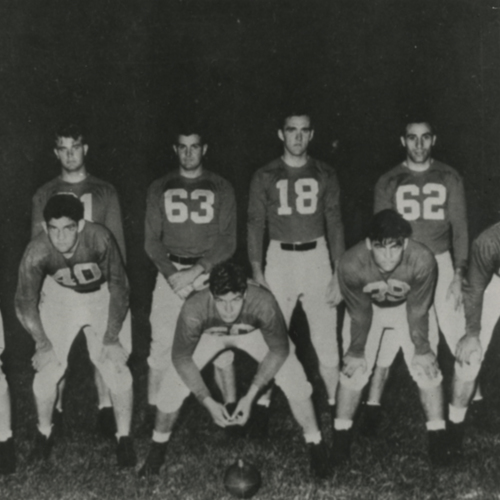 The 1946 Bulldogs are one of only three undefeated football fielded by the University (the others being in 1896 and 1980). This team was led by All-American Charley Trippi, but also featured star quarterback John Rauch. Despite being the only…
The 1945 Bulldogs went 9-2 (4-2) for the season as men began returning to the University from their military service. Charley Trippi returned to the team in mid-season. 1945 saw Coach Butts abandon the Single Wing Offense for the T-Formation Offense,…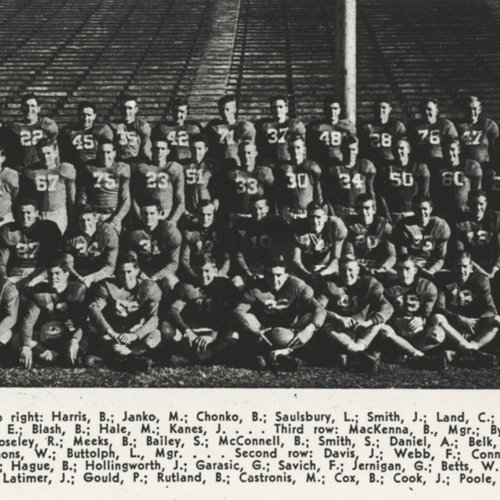 The powerful 1942 Bulldogs team ceased to exist as soon as the final gun sounded on the Rose Bowl. The 1943 team was made up of men waiting to be drafted, men classified as 4-F (undraftable), or men too young to join the military. Given the option at…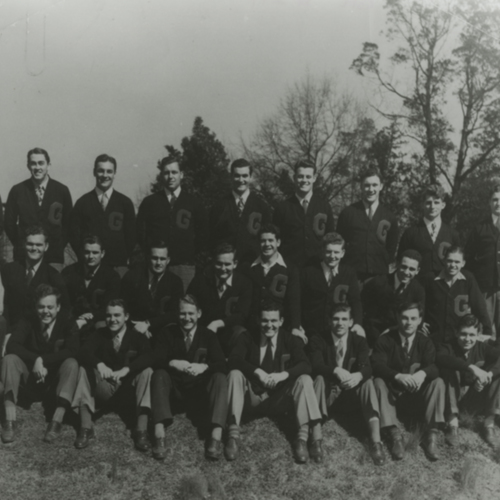 The 1942 Georgia Bulldogs were a deep and talented team, the culmination of the recruiting efforts of Coach Wally Butts since 1939. 1942 Heisman Trophy winner Frank Sinkwich ran behind a powerful line anchored by Walter Ruark. This team was a threat…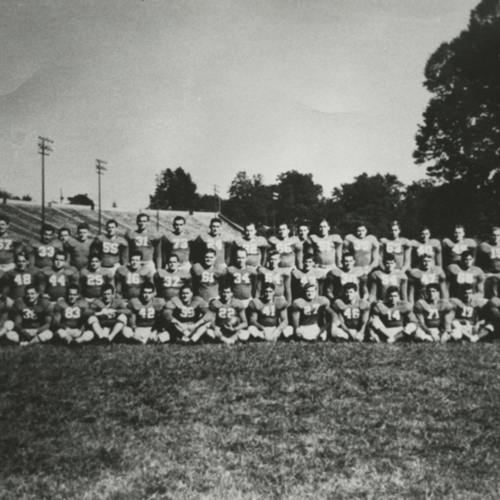 The 1941 Bulldogs had a season record of 9-1-1 (3-1-1 in the SEC). Wally Butts guided the team to the program's first-ever bowl game, defeating TCU 40-26 in the Orange Bowl. Frank Sinkwich set an Orange Bowl record with three touchdown passes and…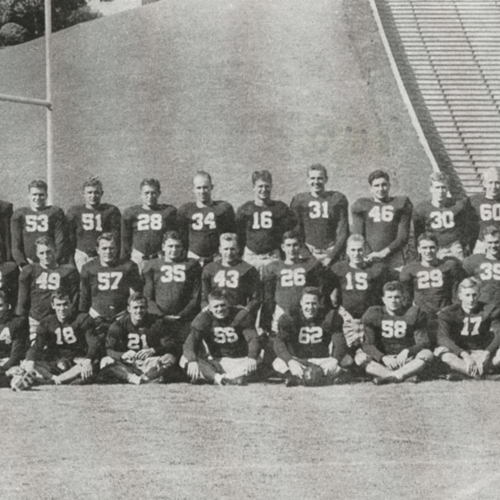 The 1940 Bulldogs went 5-4-1 (2-3-1 in the SEC) for the season.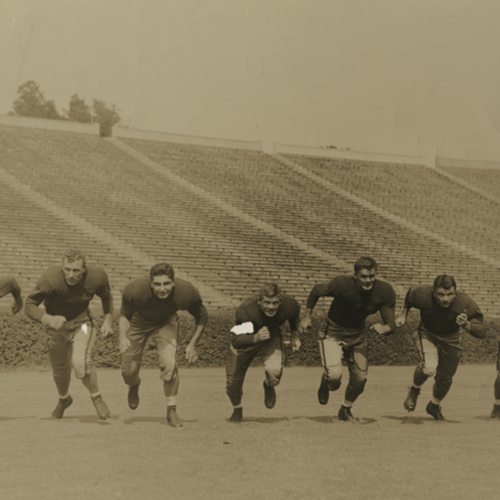 The 1939 Georgia Bulldogs went 5-6 (1-3 in the SEC) in Wally Butts' first year as head coach.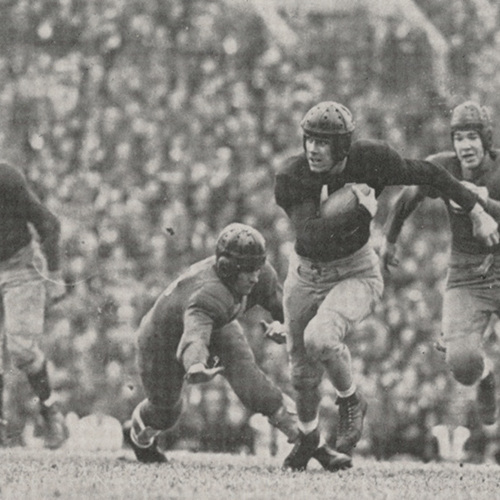 Frank Sinkwich runs the ball for the Georgia Bullpups against Georgia Tech Baby Jackets in the annual Thanksgiving Day match-up of the freshman teams from the two schools. As freshmen weren't eligible to play varsity football, freshman teams were a…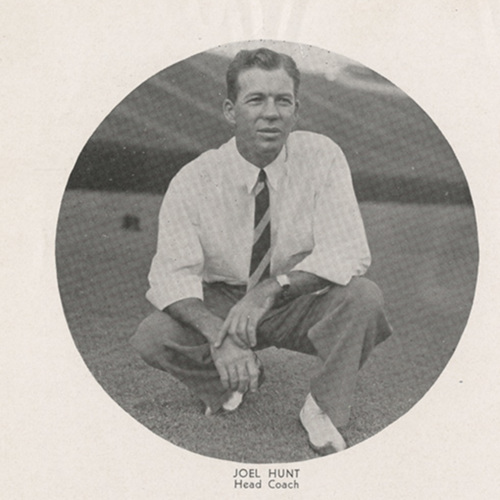 Joel Hunt coached at UGA for only one season, going 5-5-1 in 1938. He had no previous head coaching experience, having been an assistant at Texas A&M and LSU. After UGA, he was head coach for one season at Wyoming.